32 Creative Horse Logo Design Examples for Inspiration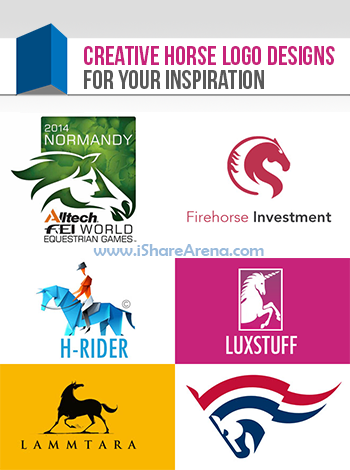 Creative Logo Design is a need of every Business so that it represents is business in unique and elegant way , While designers design logo for a business there are few elements which are considered very important such as what business represents , what is the message it should convey and what should be the first impact someone get when they see the logo , Due to these important factors logo designers chose each and every element of the logo care fully such as Color combination of the logo , Typography and fonts used in design . When it comes to being very different then the mascot or pictorial logo designs come in , in such logos some mascots are also used as part of the logo .
The Mascot adds a great deal of value to a logo design as it gives it a personality a different identity and face to the business .
Today you will see 33 Creative Horse Logo Design Examples for Inspiration , Horse represents the power , courage , loyalty and valor so the following Horse logo designs are perfect example of how the mascot and its unique quality can couple with the business and represents its services . There are some great techniques used in these horse logo designs as you will see use of negative space in the logos , use of origami technique , pure illustrative and creative use of fonts in the logo designs as well .
































Related Logo Design Posts you must see :