5 Best Ways to Invite Hackers to Hack your Accounts!!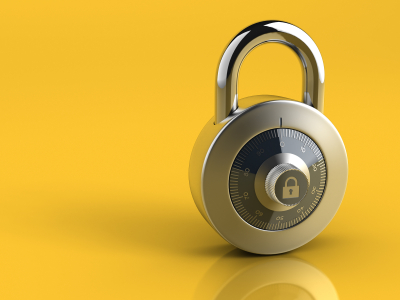 Now a days a very common thing is to get hacked online, no matter what is, your social Network accounts any professional service accounts, Bank accounts on even your computer, Hackers are in pursuit of opportunities all the time and the moment they find a suited boated user with no guards to protect they welcome you and rip you off without you even noticing.
Today We are going to tell you 5 best ways you can invite a hacker to Hack your Accounts/Computers and ofcource a few tips and tricks to make yourself less attractive online so you do not get noticed and fall a pray to a hacker so Let's Start:
5th Way: Using your Personal Email to Subscribe to every second thing you see on web:
This is a very common mistake most of the people do; they use their default email id even with the same password to sign up for every other bla bla offer they see of the web. This is just presenting yourself to hackers like a zinger burger, you never know for what you are subscribing for and providing your personal info.

So STOP IT never uses your main email id to subscribe for different offers you see on the web.
4th Way: All Accounts with same Password, A treat for Hackers…
Using same password for all of your accounts Like email account, Facebook , twitter even bank account is just not smart because there is a very strong chance that due to your ignorant nature if any of above said accounts get compromised , Your all accounts are going down with it..as it is very obvious that if someone gets hold of your Facebook account per say he is definably going to try the same logins for twitter and with your email ,in the end thanks to YOU he is going to get what he wanted with no difficulty what so ever.
NEVER use same password for all of your accounts and keep changing them regularly and don't be so generous to the hackers.
3rd Way: Clicking on every picture or link you see on web and in email, Be alert of Spam!!
The hackers are getting some good graphic design skills now they make thing looks real by using some good quality images and well drafted emails so they look real but in real they are just shiny dagger, People tend to click on such links on different websites and emails and in return they get hacked very easily, The website store malicious worms to the infected computer and your sensitive details automatically transmitted to remote server and you don't even notice..
Never Click on Spam mails or such links, now the question arises how to identify that the link in mail is suspicious?? Answer: You cannot win $100000000 because your email is selected in a lucky draw!! Such things are spam. Simple is that. You if you click on such think you are surely going to get hacked.
2nd Way: Using Windows XP!! A very friendly Virus and malware hub…
Many of the user are still are on Windows XP ,despite The windows have grown to almost next 3 versions which include Windows Vista, Windows 7 and Upcoming Windows 8 .Windows XP has no internal defense mechanism to save you from viruses and malwares , so hackers can easily get into your PC.
You should be using a very strong Antivirus and internet security software to guard you, Otherwise you are just like a walking pray for hackers. Preferably you should upgrade your Operating system to more advance versions like windows 7.
1st Way: Going Commandos: Using No Antivirus and Internet Security Software..
This Biggest Mistake Most of the people do even after ensuring most of the steps discussed above is Using Computer without installing a good anti-virus and internet security software, Most of the Time internet security is much needed thing as all the hackers are trying to get to you via internet ,
You should be very careful and install a Internet Security software with and Anti-Virus. We have tested many of the But find only one up to the task it is Eset Nod32 Internet smart Security. This is amazing software it never slows your system down and never interferes what you are doing BUT it will keep you 99% safe from all kinds of online and offline threats.