15 New iOS 9 Wallpapers Free Download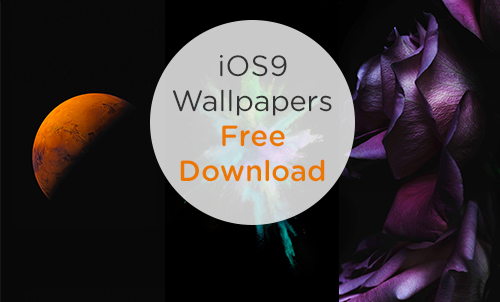 Apple is about to go all out with their Brand new iOS 9 , We got hands on 15 New iOS 9 Wallpapers for you before the official release .
All these New iOS 9 wallpapers are dark themed which makes me believe that Apple is going to make the icons and over all theme of iOS 9 really sharp and bright colored . Flat design approach will be their when iOS 9 launches.
These 15 new iOS 9 Wallpapers will look stunning on your smartphone screen and most of all these wallpapers will not interfere with the icons above , Mostly the problem with the smartphone wallpapers is that they look amazing standalone but once you open the menu your app icons sort of disappear in sharp colors and it is really hard to find your desired apps. In This case Apple has done a great Job and kept the wallpapers to dark and minimal which will look gorgeous on high resolution screens of their new iPhone6S , If that is what they are calling their new iPhone.
You can use these amazing High Resolution Wallpapers on your any smartphone though , That is why these are free and you can download them by just Right Clicking and saving these images .