Beautiful Butterfly Tattoos Designs For Girls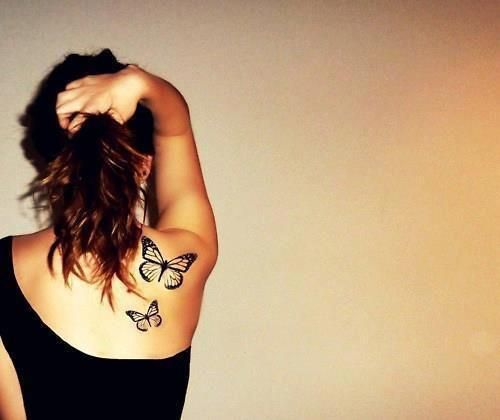 Butterfly Tattoo Designs are cool !
Tattoo Designs are usually an expression of one's inner self , A Tattoo design adds a very nice mysterious touch to your personality , Now it depends on your own will that what kind of expression you wanted to be painted n your body as a Tattoo , You can go nuts with big skulls and dragons or you can stay minimal with a very delicate design like a Butterfly , Obviously being a man you are not supposed to get a butterfly tattoo , This looks good only on females . 
Tattoos Design is a quite a big deal , as you will be painting your body for eternity so make sure you get what looks good , YOu don't want your self to be turned into an idiot with some lame design.
Butterfly Tattoo design is the most common logo design for the girls , as it is beutiful , delicate , shows sensitivity and beauty.
Lets take  a look some amazing Butterfly Tattoo designs for girls.