Western Union Stops Google Adsence Payments in Asia Pacific
Adsence Bad News for Asia Pacific Region
Western Union Stops Google Adsence Payments
Western Union Stops Google Adsence Payments.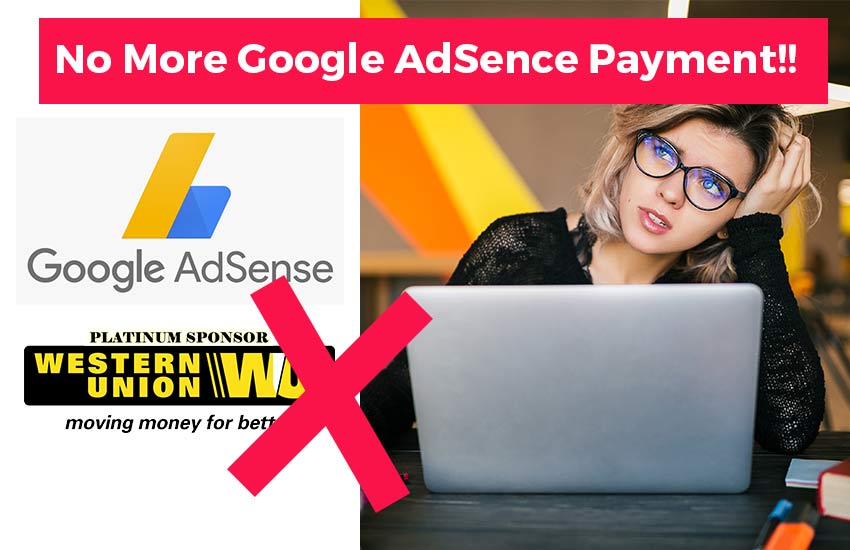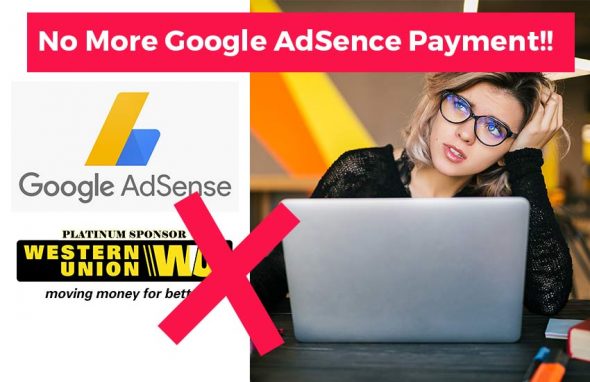 Google Adsense dropped very alarming and Bad news for Asia Pacific region including India, and Pakistan as well that Bloggers will not be able to get their Adsense Payments through the Western union from August 31 2022.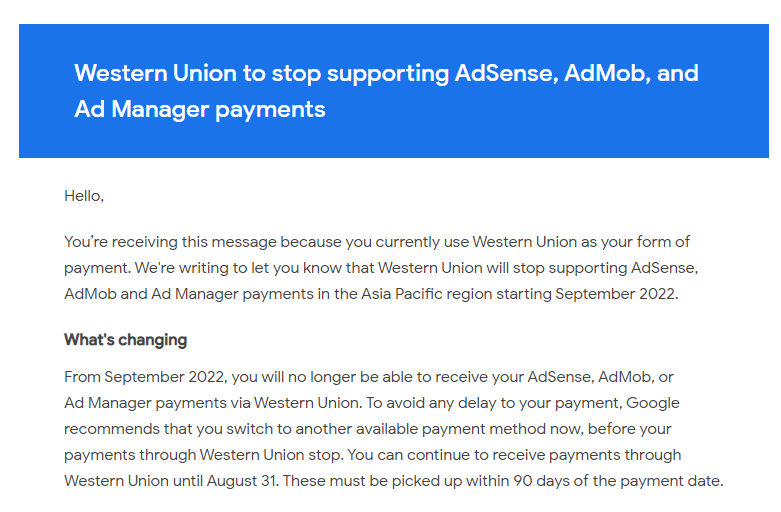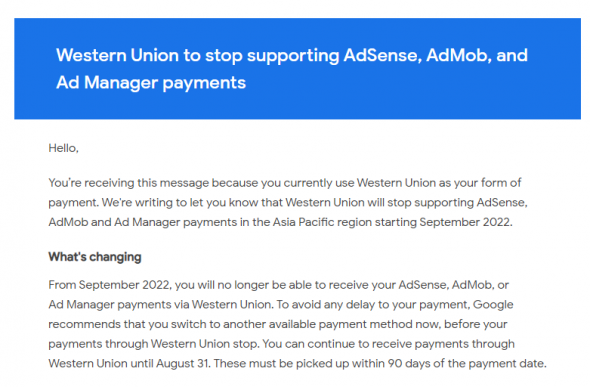 This is the email Google just Dropped to all the Publishers and Ad network Partners a few hours ago on Tuesday 19th, It clearly mentions that Western Union to stop supporting Adsence, AdMob, and Ad Manager Payments through western union from August 31.
A maximum number of Bloggers in Pakistan, India, and Bangladesh regions use Western Union as their Primary Payment Method to Receive their Adsence Payments, But this is no longer an option for them.
Google advises all the Publishers in the Asia region to select a primary Payment method other than Western Union to receive their Adsence Payments from September 2022.

Please note, this change will not affect any YouTube earnings, which will continue to be paid out through Western Union.
Google Adsense Users such as Bloggers and ad partners should quickly choose the alternative payment options from their Adsense dashboard, so there is no delay in payment.
Let us know what you think about this update?