Huawei Ascend P1 S :the world's thinnest smartphone unveiled by Huawei at CES 2012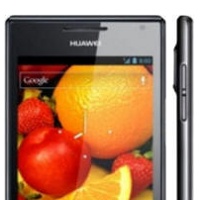 Which is the worlds thinnest Smart Phone ? Well You say The only 7.1mm thick Motorola Droid Razr!! No MORE ! Beacause today at CES 2012 Huwawei Amazed the world by introducing the Huawei Ascend P1 S. Now crowned as World's Thhinest Smart Phone only 0.26-inches (6.68mm) thick.
The Huawei Ascend P1 S has Mindblowing  TI's OMAP 4460 dual-core chip with Cortex-A9 based processor clocked at 1.5GHz and powered by SGX 540 graphics.Running on Latest Version of Android 4 [icecream sandwich].The Huawei Ascend P1 S has a 4.3-inch Super AMOLED display with a resolution of 540 x 960 pixels.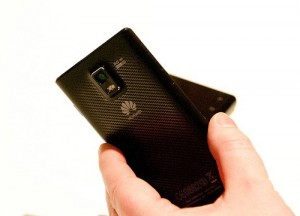 At the back it has an 8 mega-pixel camera which shoots full 1080p Video , at the front it has 1.3 mega pixel video calling cam. The Ascend P1 S has 1800mAh battery,enough to provide juice for longer period and the usual set of connectivity options.
Additionally, Huawei is announcing the younger sibling model - the Huawei Ascend P1, which is almost identical, but has a slightly thicker 0.3-inch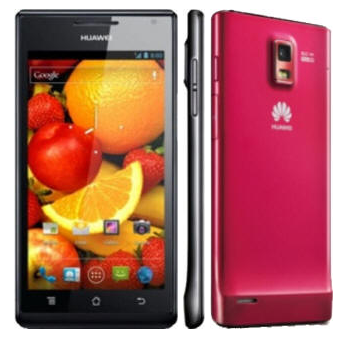 (7.69mm) body.The two handsets are arriving in metallic black, ceramic white and cherry-blossom pink in Europe, Asia-Pacific, North America, Australia, the Middle East and China in the second quarter of 2012.
source: Huawei via TheUnwired