BMW i8 Spyder Unveiled adds extra sportiness to its i-series line-up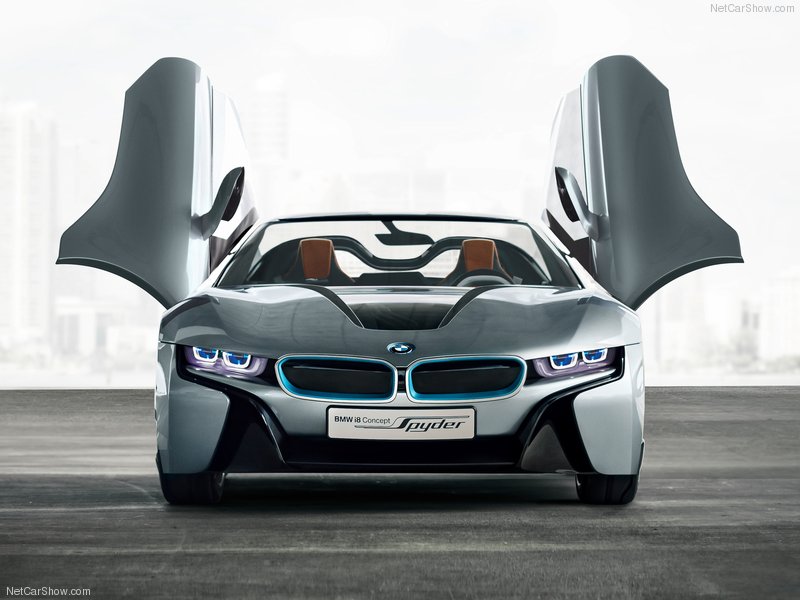 Among the most eye-catching features of the BMW i8 Spyder Concept are the upward-swivelling, windowless doors and a range of purpose-oriented on-board equipment including electric kickboards stowed under a transparent tailgate. The sports car is based around the innovative LifeDrive architecture, itself underpinned by a lightweight modular construction and the use of high-quality high-tech materials.
Before we go further remember to Subscribe to our  Free Rss Feed or Follow us on  Twitter and Facebook to stay updated with our postings
The BMW i8 Spyder Concept is a plug-in hybrid powered by an eDrive drivetrain combining a high-performance electric motor and petrol combustion engine. The lithium-ion battery supplying the motor with power can be recharged in an extremely short space of time from any domestic power socket. Together, the car's minimised weight, low centre of gravity and finely judged balance, coupled with a combined system output of up to 260 kW (354 hp), promise unbeatable dynamic capability, exceptional efficiency and unbridled driving pleasure.
Before we go further remember to Subscribe to our  Free Rss Feed or Follow us on  Twitter and Facebook to stay updated with our postings
BMW i8 Gellary :

Before we go further remember to Subscribe to our  Free Rss Feed or Follow us on  Twitter and Facebook to stay updated with our posting